Nordways International
Nordways International is a aircraft management company which specializes in all aspects of aviation and related activities.
Aircraft Management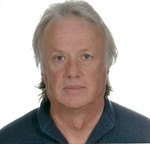 Nordways International will find you the right aviation solution. Whether it be charter flights for passengers, dedicated cargo flights, specialist VIP flights operations, Hajj flights, advising and assisting start up airlines, crew leasing or aircraft management.
The company and its personnel has a broad experience in all fields mentioned above. The company only uses staff with extensive experience in all the various fields of aviation. This includes - for each aircraft type - experienced rated captains, rated maintenance engineers and licensed technicians.
For commercial investigations and projects we have personnel with practical and a wide variety of experience both in operating airlines, sales, start-up and all matters connected with the administration of the same.
We have a worldwide presence with personnel based in Sweden, Spain, UK, South Africa and South East Asia.
The company's founder and owner is Mr. Thomas Johansson, a long time 747-200/300/400 Captain, who has been the operator/owner of several Airlines in Europe, this giving him the opportunity to have been in management positions as well in an operational positions, giving him an unique knowledge about aviation and the understanding of rules and regulation governing all operations in aviation.
Aircraft for sale
Are you looking for an aircraft for sale, see our object page of sale items.